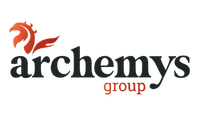 WHAT WE DO
Public and Private Enterprise
Re-invented
We work with Local Authorities, Local Public Sector and Private Sector companies. We re-engineer business and bring self-sufficient enterprise to Local Government, schools and the private sector. We help unlock existing under-used assets to create entirely new business models and revenue streams
Enabling self-sufficient enterprise
Archemys have developed a unique methodology based upon many years of successfully re-inventing businesses. Unlike many 'Turn Around' firms, we empower incumbent management to dramatically accelerate performance and value.
Discover Hidden Assets
Management Wastage
Self-Funded Revenue Generation
Modular Transformation
In-sourced Provisioning
Management Re-engineering
Leisure & Lifestyle
Home & Social Care
Entrepreneurs' Club
Discover Hidden Assets
Business Reinvention
Alliance Network
Effective Asset Use
Business Model Reset
3D Management
Growth Acceleration
Sales & Marketing Innovation
Funding Innovation
To take the first steps to transform your business using this unique methodology, find out more about Commercialism.